Concrete Paver Pavement in construction is an outdoor floor or superficial surface covering, which is ideal choice for residential, commercial and industrial applications. In landscape architecture pavements are part of the hardscape and are used on driveways, parking lots, sidewalks, etc.,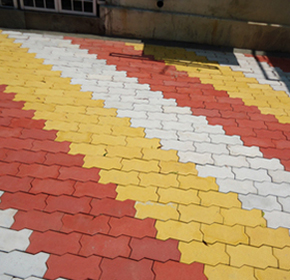 Interlocking concrete pavers are a sensible and aesthetically attractive choice for all outdoor surfaces. On both vehicular and pedestrian applications pavers have a non-skid surface even when the pavers are wet they are safe to walk or drive a vehicle over them. Pavers are easily maintained by regular sweeping and occasional rinsing. Pavers can be easily removed and replaced for utility repairs.
Residential & Commercial Pavements - Interlocking concrete paver blocks this a special type of paver, also known as a segmental paver, has emerged over the last couple of decades as a very popular alternative. Mostly used for driveways, parking lots, promenades, sidewalks, courtyards, pool decks, patios, streets, and even roof gardens.
Easy installation
Large range of Paver styles & colors
Easy maintenance
Low cost (compared to concrete flooring)
No cracking
4 times stronger than poured concrete
Skid resistant
Are available in Standard (STD) and Premium (PRM) series with following design and colour. (Thickness 50 to 65mm)
PAVER BLOCK - STANDARD SERIES(STD) - SAND CUSION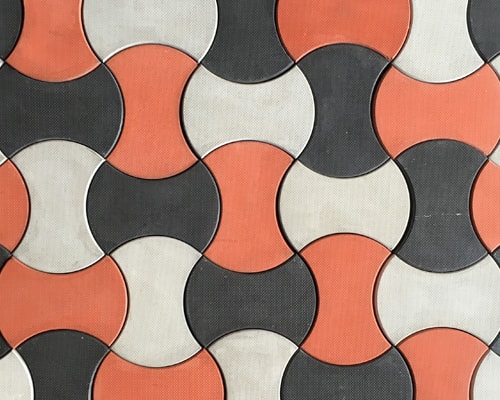 STD CURVES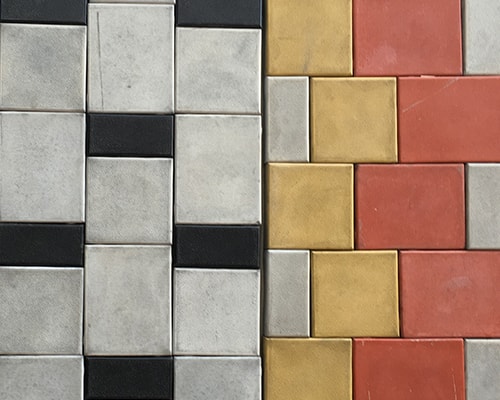 STD STRAIT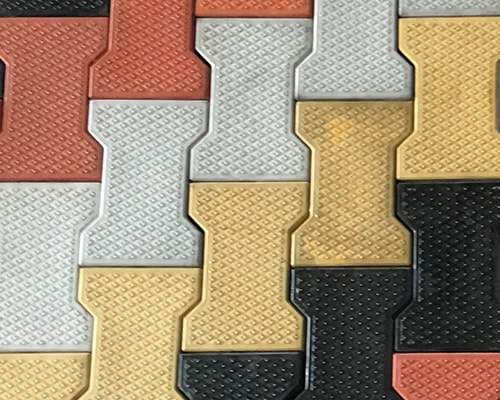 STD AYE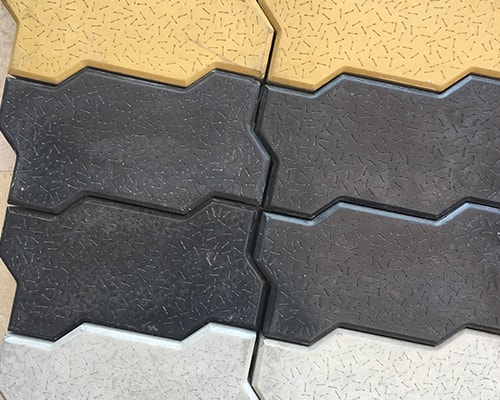 STD ZIGZAG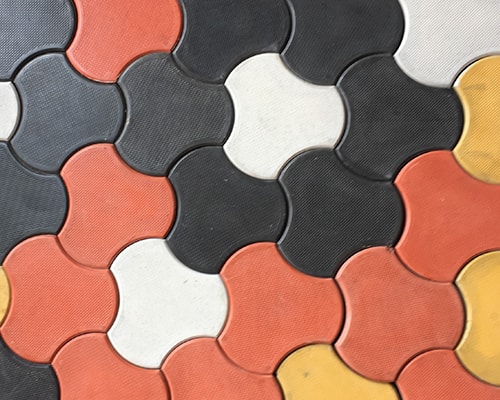 STD CLOVER
PAVER BLOCK - PREMIUM SERIES(PRM) - SAND CUSION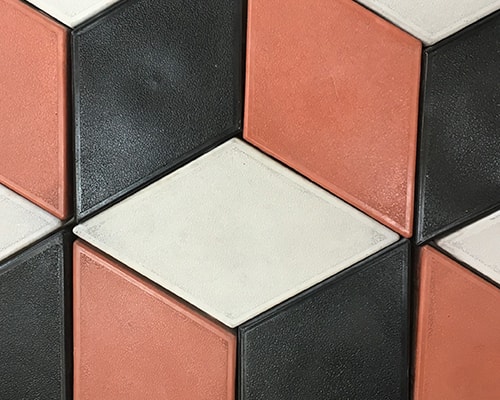 PRM CUBE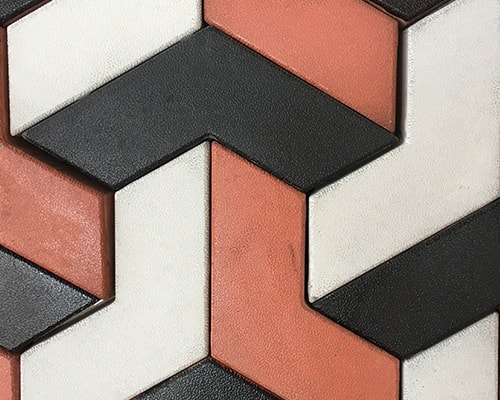 PRM ARROW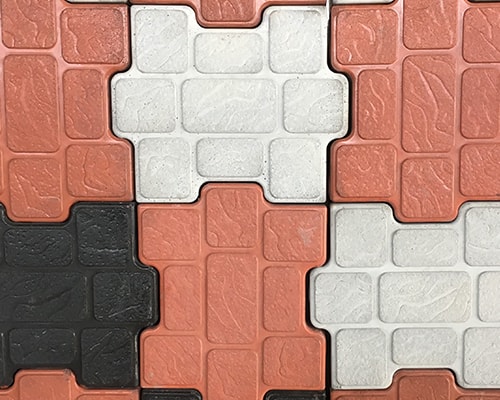 PRM SQUARE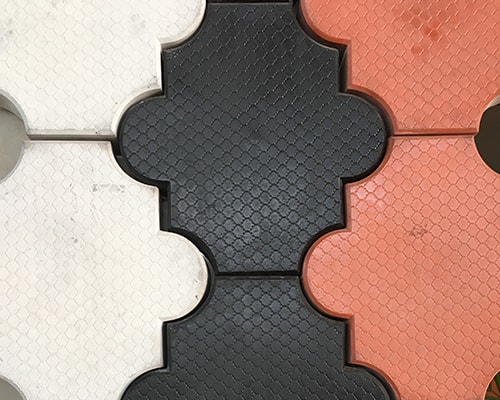 PRM FLOWER
Industrial Pavements - Hydraulic pressed concrete paver blocks - this a conventional type of paver, used for heavy vehicle traffic zone like container terminals, ports, docks yards, bus terminal, industrial logistic complexes/parks, bulk cargo handling areas, airport pavements, etc.
Made of high strength concrete
Design for heavy vehicle traffic
High durability
High Abrasion resistance
Are available in Heavy-duty (HD) series with following design and colour. (Thickness 80 to 120mm)
PAVER BLOCK - HEAVY DUDY SERIES(HD) - SAND CUSION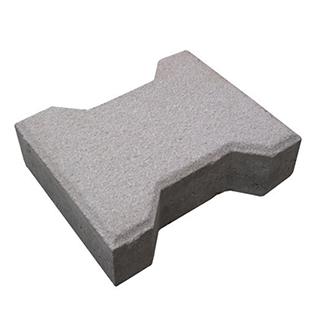 HD AYE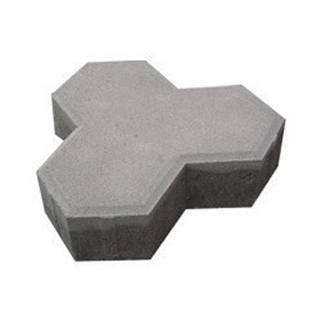 HD CLOVER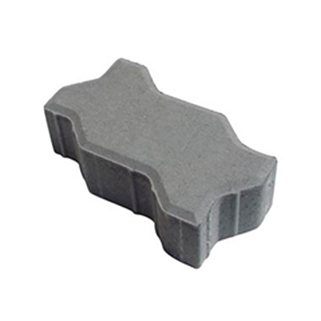 HD ZIGZAG